Why should you choose
VIP LINER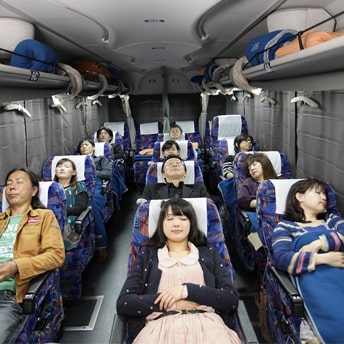 ①Relax & Travel
Taking a nightbus is one of the recommended transportations for your trip in Japan as it will save your money and time. As nightbuses will take off at night and will take you to your destination during your sleep, you will save much time and feel refreshed when you get off at your desired place the next morning.
Have a good sleep on board and feel refreshed the next day!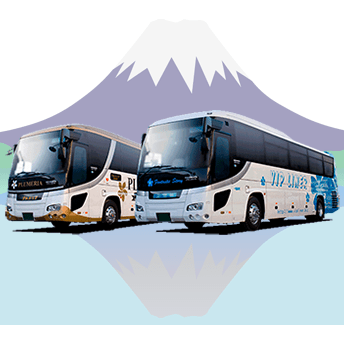 ②Have covered the major cities of Japan
VIP LINER has been running to and fro between the major cities of Japan such as Tokyo ⇔ Osaka/Kyoto,
Tokyo ⇔ Nagoya, Tokyo ⇔ Toyama/Kanazawa, Tokyo ⇔ Kawaguchiko, Nagoya ⇔ Takayama/Shirakawa-go. Direct buses to popular attractions such as Tokyo Disneyland and Universal Studio Japan are also available. Visit our official website where seat selection is possible for some buses.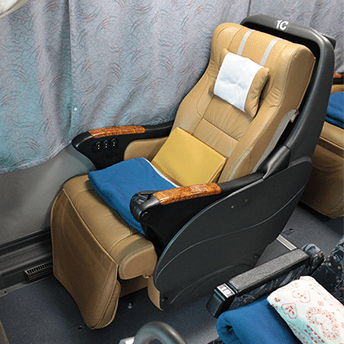 ③Comfortable surroundings
VIP LINER provides Female-only buses, private curtains, low-elasticity seats, Wi-Fi, charging facility, electric back-shell seat which is usually used in first-class plane, in-car announcement of "Recline the seats all at once" for your bedtime, and amenities, with a consideration for you to have a more comfortable trip with best qualities.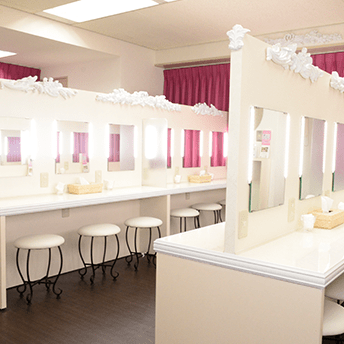 ④VIP LOUNGE
VIP LINER has established serviced waiting rooms in some major cities for customers to spend time comfortably before boarding and after arrvial. In each lounge, free Wifi, free drinks, powder room, fitting room, rental service of cosmetics and beauty appliances, and other paid services, are available.
For your convenience,
Let VIP LINER be
a part of your
Golden Route Tour~!
Enjoy your Japan Tour
with reasonable prices♪
How to make a reservation online
Search a bus by your boarding/destination point or by seat/bus type of your choice or other method available as described below.
No more anxiety for getting lost, as the boarding points of VIP LINER in major cities are easy to find!
Choose a bus
by the route
Choose a bus by Seat Type