Nagoya VIP Lounge
Guidance of Nagoya VIP Lounge store move
Nagoya VIP Lounge is open for move in [HOSTEL wasabi Nagoya Ekimae] from Thursday, October 15, 2020.
Directions from station are this
Business hours: 5:30-9:00/15:00-24:00
We prepare for shower room, nap space in pay.
The details of pay plan, please identify this.
Baggage custody is available during business hours.
Please note that announcement of the future government and the local government may be changed by the situation in a hurry.
I apologize to customers for the inconvenience very much, but I would like understanding and cooperation.
Nagoya VIP Lounge information
Business hours

Contracted business hours


5:30-9:00/15:00-24:00

Address

13-5, Tsubakicho, Nakamura-ku, Nagoya-shi, Aichi 1F, 2F

TEL

052-451-8380

About inquiry over telephone

... may be hard to be connected at 21:00. Guidance to VIP Lounge, please use "VIP Lounge Map automatic sound guidance".
Service introduction of Nagoya VIP Lounge
Various service introductions common throughout all stores
Please note that there are not the Internet, service of foot massager in Nagoya VIP Lounge, VIP villa Namba.
Option plan selling in Nagoya VIP Lounge
Rate guidance
Rate is rate per one
You can use armamentarium of VIP Lounge ※Some pay space is excluded
We do not accept advance reservations. On the day apply for national staff after calling
You may have to wait by the congestion situation. As refund of the case cannot support, please note beforehand
Child who is younger than primary schoolchild is limited to the use by protector company.
---
As correspondence of prevention of new coronavirus infection spread, we are shortening business hours as follows now. Please be careful for business hours.
Contracted business hours
[5:30-9:00/15:00-24:00]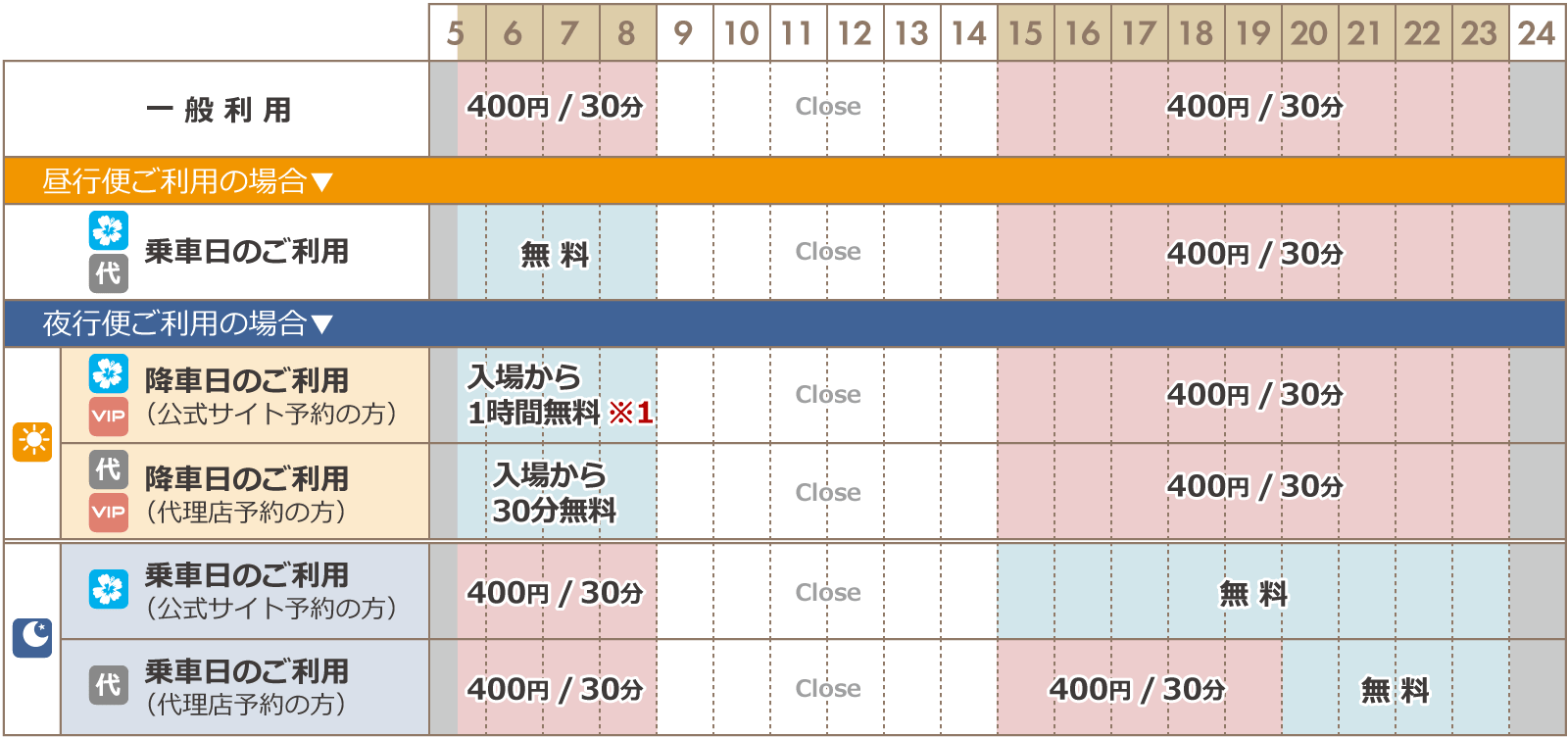 ※1.

Entrance after 8:00 is available free until 9:00.
Extension rate is 400 yen/30 minutes.

VIP Lounge application privilege

We have you install VIP Lounge Official application, and there is the following privilege when we have you show in Lounge entrance reception desk!
The use
official site reservation of Get Off day
Place of the free use is +1 time free of charge more and is available from entrance reception desk for one hour. (until the end of June, 2022)
The use
agency reservation of Get Off day
It is available free from entrance reception desk for place, one hour of the free use for 30 minutes. Extension rate is 400 yen/30 minutes.
VIP Lounge usage using application after VIP LINER Get Off is this
Pack rate
In the morning advantageous three hours plan
It is plan to be available between 5:30-9:00 for three hours
1,320 yen
---
Instructions
Reception desk method may vary according to Lounge.
As the presentation of application after entrance becomes invalid, I would like the presentation by all means in entrance reception desk.
Payment method in VIP Lounge
You can choose the following payment method other than cash in VIP Lounge.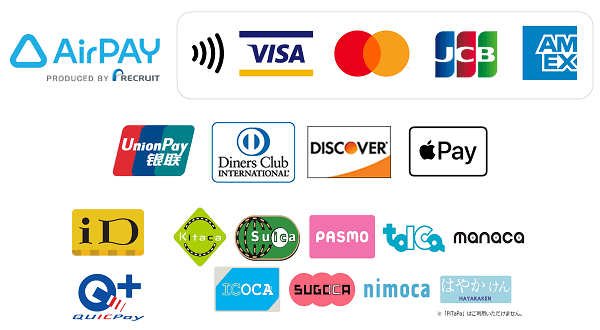 Credit card
VISA
Mastercard®
JCB
American Express
UnionPay (ginren)
Diners Club
Discove
The QR cord settlement
Alipay
WeChat Pay
d payment
PayPay
LINE Pay
au PAY
Electronic money
Apple Pay
iD
QUICPay
Kitaca: JR Hokkaido
Suica: JR East
PASMO: Kanto private railroad, bus
toICa: JR Central
manaca: Nagoya district private railroad
ICOCA: JR WEST
SUGOCA: JR Kyushu
nimoca: Nishi-Nippon Railroad others
We do not run already: Fukuoka-shi Traffic Bureau
※PiTaPa (Kansai private railroad others) is not available.